Escape Room | Left Behind
May 25th - May 26th, 2018
$0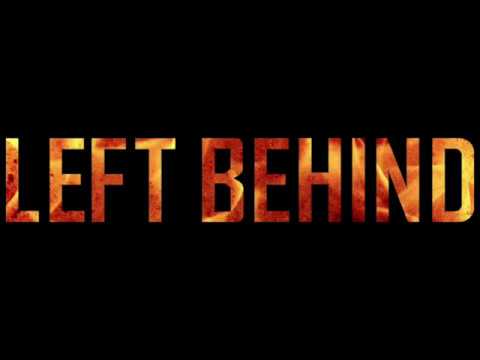 What is an Escape Room?
An escape room is a physical adventure game in which players solve a series of puzzles using clues, hints and strategy to complete the objectives at hand. Players are given a set time limit to unveil the secret plot which is hidden within the rooms.
What is the theme of the room?
Left Behind
Where will you stand when the trumpet sounds? Will you be included in the number of men and women who are taken up to be with Jesus for an eternity? Or, will you be LEFT BEHIND?
You and your friends will be placed in a room. You have 60 minutes to break free from the grip of sin and walk in freedom as a child of God! Do this by solving the traps left behind by the enemy and find salvation. Fail this quest and you will be LEFT BEHIND!
How do I register?
Choose which day and hour you and/ or your group would like to attend. Each hour slot is limited for UP TO 8 people.
Add how many are in your party or have them register on their own (make sure they choose the same slot)
Make your payment (NO REFUNDS. If you need to change your slot, please call and we will move your group to another available slot)
Junior High Summer Camp | Victory Camp
June 18th - June 21st, 2018
$250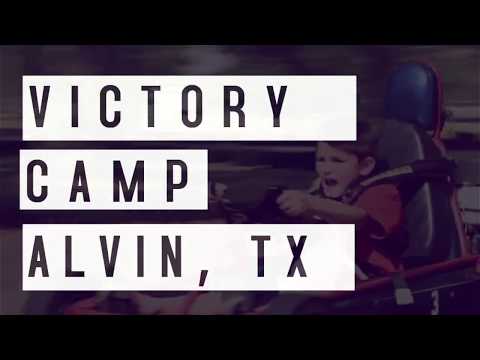 Life Ignited Junior High Students are invited to join us for a SUMMER CAMP bash!
A Life Changing Experience
Expect lots of fun, daily Bible lessons, swimming, sports, outdoor activities, paddleboats, crafts, new friends, games, lunch and snacks. Registration fee includes: transportation, daily activities, lunch, crafts, snack. Campers are placed in groups by age and gender.
Campers of all ages will participate in : crafts, field sports, swimming, paddleboats, train rides, gym sports, and camp games. Campers have a blast on the go-karts, zipline and waterslide.
Exclusively for students entering grades 6-8. This session is crammed full of all the things pre-teens love. High energy activities, incredible food, tons of friends, amazing speakers and great live music are all part of the JH camp experience.
All meals and activities are included in your registration fee. Let's load up your friends and GET TO CAMP!
For more information on Victory Camp click HERE
Cost is $250 / Person
$50 deposit is due NO LATER THAN 5/2
Full balance is due 6/6
Dates are Monday, 6/18 to Thursday, 6/21
Fundraising opportunities will be available. Students who participate will receive financial credit toward their trip. More information will be given.
High School Summer MISSION Trip | Daytona Beach
July 1st - July 6th, 2018
$360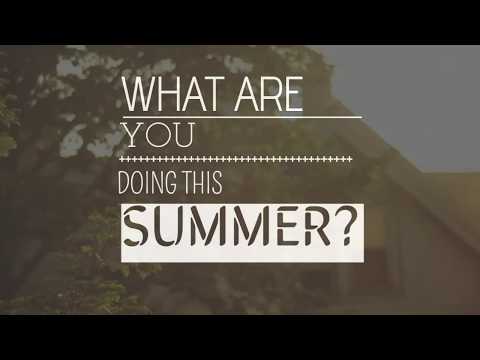 This summer Life Ignited High School will be Igniting Daytona Beach as we serve and share the love and hope of Jesus! We are inviting ALL high school students to join us for a MISSION TRIP of a LIFETIME!
What will students experience @ Daytona Beach?
During a week in Daytona Beach, our group will get a fuller experience of this community than most tourists will ever experience. we'll serve and get to know seniors, children, people who are homeless or in transition, and adults with special needs. YouthWorks also partners with some great local organizations committed to serving Daytona Beach on an ongoing basis. Our group will join these partners in communicating love and hope to this community. In the evenings, we'll explore more of the Daytona Beach community, including visiting the beach, attending a local church service and enjoying a community cookout.
Life Ignited & Life Church is partnering with YouthWorks
YouthWorks provides Christ-centered mission trips for more than 20,000 teenagers and adult leaders in over 60 communities across the U.S. and beyond. They believe that these kinds of mission trip experiences positively impact the communities they partner with, the teenagers who are stretched and challenged through a week of service, and the adult leaders who build mission trips into the ongoing discipleship of their teenagers. For more information about YouthWorks CLICK HERE.
Cost is $360/ person
Cost includes transportation, food, and lodge. Student are encouraged to bring extra spending money.
$50 deposit is due NO LATER THAN 5/2
Full balance is due 6/24
Fundraising opportunities will be available. Students who participate will receive financial credit toward their trip. More information will be given.
Dates are Sunday, 7/1 to Friday, 7/6
*Please note we will leave Saturday night and return the following early Saturday morning
Spaces are Limited
*Register TODAY and hold your spot with a $50 non-refundable deposit
What will a typical day look like?
Sunday (we will leave from Life Church Saturday night by 10PM)
4:30–6:00 pm: Your Group Arrives at Housing Site
6:15 pm: Dinner
7:15–8:30 pm: Orientations for Adult Leaders and Students
8:45–9:30 pm: The Gathering
9:30–10:30 pm: Church Group Time (a time to process the day as a group)
11:15 pm: Lights Out
Monday through Thursday
6:45 am: Breakfast Crew in Kitchen
7:00 am: Wake Up
7:15–7:45 am: Breakfast (Everyone also packs their own lunch during this time.)
7:45–8:15 am: Breakfast/Building Cleanup
8:25–8:50 am: Personal Devotion Time
9:00 am: Gather and Depart for Service Sites (Lunch is around noon at service sites.)
3:30 pm: Depart from Service Sites
3:30 – 5:30 pm: Showers, Afternoon Snack, Adult Leader Meeting, Dinner Crew Prepares Meal
5:30–6:30 pm: Dinner and Cleanup
6:30–8:45 pm: Evening Activity and Snack*
8:45–9:30 pm: The Gathering
9:30–10:30 pm: Church Group Time and Prepare for Bed
11:15 pm: Lights Out
Friday
6:30–7:00 am: Wake Up and Load Vehicles
7:00–9:00 am: Breakfast, Building Cleanup and Send-Off
Arrive back at Life Church by 1-2AM